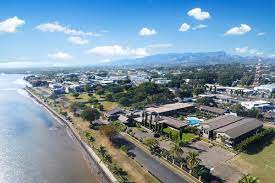 Lautoka is the second largest city in Fiji. It is on the west coast of the island of Viti Levu, in the Ba Province of the Western Division. Lying in the heart of Fiji's sugar cane-growing region, the city has come to be known as the Sugar City. Covering an area of 32 square kilometres, it had a population of 71,573 at the 2017 census, the most recent to date.

Please email us your inquiries at booking@fijidream.co.jp
Our customer service representatives will get in touch with you soon.